Soon you'll have those frizzy hair, oily skin, stinky odor and
Raccoon Eyes!!
:) Rains bring so much joy with them but at the same time brings the most embarrassing beauty problems too.
Being that you will be outdoors in your spare time or indoors, it is important to pick the most perfect and long lasting makeup for this season.
So, To make things little easier for you I have researched some basic differences between a waterproof and regular mascara to determine the better choice for the monsoons!!
Read on to find out which type of mascara is good for you!!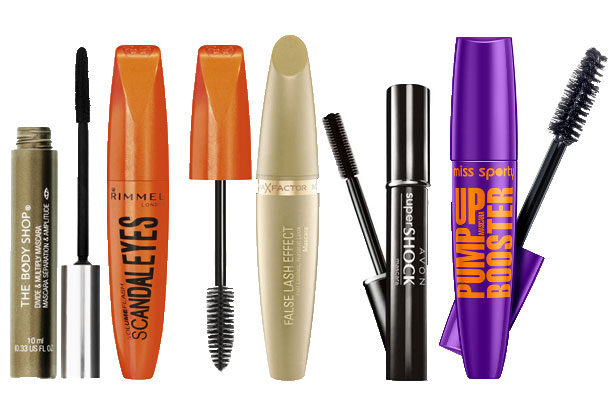 The obvious difference is that it is resistant
to water and tears.(Because you never know when you will cry or get caught in rain, it is good to apply waterproof mascara ;)). It delivers a major amount of volume and length which defines eyes beautifully, It is long lasting by that I mean it gives a benefit of being able to apply only once and not having to worry about it for the rest of the day, safe to use on lenses too. The price difference between regular and waterproof mascara is minimal so that eliminates one factor when deciding which type to purchase.
They contain stronger chemicals to make this happen. These chemicals can be harsh and drying to your lashes, causing them to become brittle and damaged, a lot tricker to remove, which can lead to rubbing and pulling of the eyes when struggling to take it off if a makeup remover isn't used. (So, remove it with a good oil based remover only). Also,
The formulation of waterproof mascara is thicker and more prone to clumping, so coat your lashes layer by layer until the mascara dries up else your eyelash will suffer.;(
They are so much easy to remove. Thus, healthier for lashes to not have to scrub at them ferociously to remove the product, cheaper than waterproof ones, doesn't contain chemicals which can thin down the lashes and as many coats as required can be applied throughout the day as it doesn't clump.
Sad but true that this mascara can embarrass you by giving those raccoon eyes if comes in contact with water or tears. So, sadly not good for those pool parties. Cannot hold the eyelash curl longer and also looks pretty natural not as dramatic and intense as a waterproof mascara looks.
Wear waterproof mascara when you are spending the day out like beaches and all, to avoid smudging of mascara and use a regular one when indoors (air conditioned in monsoons) like offices, etc.
So it really doesn't matter if your mascara is from a drugstore brand (Maybelline or L'Oreal) or from a high-end one (Lancome or Dior). Just remember to use the
right type of mascara
!!
Do let me know if it worked for you or not!